GoodnewsEverybody.com Family, Believers, Brethren, Brothers, Sisters, Unity, etc...
---
Jesus Prays for All Believers John 17)

20 "My prayer is not for them alone. I pray also for those who will believe in me through their message, 21 that Lb>all of them may be one, Father, just as you are in me and I am in you. May they also be in us so that the world may believe that you have sent me. 22 I have given them the glory that you gave me, that they may be one as we are one— 23 I in them and you in me—so that they may be brought to complete unity. Then the world will know that you sent me and have loved them even as you have loved me.

24 "Father, I want those you have given me to be with me where I am, and to see my glory, the glory you have given me because you loved me before the creation of the world.

25 "Righteous Father, though the world does not know you, I know you, and they know that you have sent me. 26 I have made you[e] known to them, and will continue to make you known in order that the love you have for me may be in them and that I myself may be in them."

The Gospel of John - 17 - Today's Christian Videos

"Posted By sara-serving 3 years ago More videos from this user A No Barrierz Produktion "


*see Bible

ACTION!!


"That they may be one just as We are one!

Do you know what that would accomplish - if we were "one" - in unity? Jesus said (in verse 21), "that the world may believe that You sent Me." …That the world may believe! How can the world believe that the One we are following (and trying to lead them to) is a loving God if we can't even love each other?

In John 15:12, Jesus said, "This is My commandment, that you love one another as I have loved you." It's so important to Jesus that we love each other that He put it as a commandment - not a request or suggestion - a commandment!

Would you like to see an end to our "house divided"? In Matthew 12:25, Jesus said, "Every kingdom divided against itself is brought to desolation, and every city or house divided against itself will not stand."

This is not about religion or doctrines! It's about HIS HOUSE in division! Do you believe that Jesus Christ is the only begotten Son of God? Do you believe that He died for our sins and was resurrected on the 3rd day? Have you repented of your sins and asked Jesus to be your Lord and Savior? If so, then you're part of the house of God, the Body of Christ, the Kingdom of God. Doesn't that make us part of the same house, Body, and Kingdom - if we believe that, too? So, why are we a "house divided against itself"? Nobody said we have to all go to one church to be one "body" and to be in unity. We just have to do what Jesus said to do - Love the Lord God with all our heart, and to love each other.

If we want the world to know that "God is love," we need to start representing Him by living as He commanded us to live. Let's love each other and start down the road towards unity in the Body of Christ!

To connect with others who want unity in the Body, please send us email to unity@john17.org. This is not affiliated with any particular church, religion, or organization. We're just followers of Jesus Christ who love Him and love His people! Let's bring healing to His Body together!
---
Local-GoodnewsMorris
Events
Faith at Home
"...in fact, the latest research offers a sobering reality regarding Faith@HomeFewer than 10% of parents who regularly attend church with their kids read the Bible together, pray together (other than at meal times) or participate in an act of service as a family unit. Only 28% of churched youth have talked with mom about faith. Only 13% of churched youth have talked with dad about faith. And finally, 69-94% of evangelical children are leaving the church shortly after they graduate from high school....
*click the picture above for more pics
{Photos by Salphoto.biz}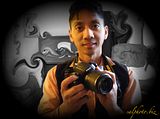 Uploaded with ImageShack.us

Uploaded with ImageShack.us

"These are the commands, decrees and laws the LORD your God directed me to teach you to observe in the land that you are crossing the Jordan to possess,


so that you, your children and their children after them may fear the LORD your God as long as you live by keeping all his decrees and commands that I give you, and so that you may enjoy long life. ..

Hear, O Israel, and be careful to obey so that it may go well with you and that you may increase greatly in a land flowing with milk and honey, just as the LORD, the God of your fathers, promised you.

Hear, O Israel: The LORD our God, the LORD is one.

Love the LORD your God with all your heart and with all your soul and with all your strength.

These commandments that I give you today are to be upon your hearts.

Impress them on your children. Talk about them when you sit at home and when you walk along the road, when you lie down and when you get up. "-Deuteronomy - Chapter 6

Uploaded with ImageShack.us

Uploaded with ImageShack.us

Uploaded with ImageShack.us

Uploaded with ImageShack.us

Uploaded with ImageShack.us

Uploaded with ImageShack.us

West-Central Minnesota

State-GoodnewsMinnesota


Heart of the City Worship Fall of 99' Intro I


Nation-GoodnewsUSA

Miscellaneous


"...At the Heart of God Ministries in Beckley 14 churches are gathering to celebrate their faith.
It's the Back to Pentecost: Fire in the Air event.
People will be singing and listening to speakers..
They will also be remembering victims of September 11th and they'll be taking up an offering for the victims of Hurricane Katrina.
"Just coming together to be a part of the church and to be with us in celebration," says Bishop Fred Simms with Heart of God Ministries. "To be with us in prayer, to be with us as we try to again, outreach to the individuals of, the victims of Hurricane Katrina."
"We could not pass this up," says Bishop Clarence Moore with Greater Mt. Zion Pentecostal Church. "Jesus would feed those folks. He would reach out to them so we're doing all that we can."
The event starts of 6 p-m this Saturday September 11th at the Heart of God Ministries in Beckle..


-Hurricane Katrina

Related:
Christians play lead role in Katrina disaster response, from cnnw.com
" The disaster that took place in late August in New Orleans, La., and the Gulf States as a result of Hurricane Katrina defies description, it was so massive.
But the level of response by concerned agencies — including countless churches and ministries right here in the Pacific Northwest — also is hard to summarize because of its size. Virtually every gathering of Christians sought to show Jesus' love in some tangible way to the victims of the hurricane.
Here — as examples — are brief news items that came to Christian News Northwest in the weeks following the devastating hurricane:...
Dublin comes together to aid hurricane victims
"Dublin Texas - - Businesses, churches and individuals in Dublin, Texas are coming together to help provide basic necessities to people who have lost everything or have been forced to leave their homes because of Hurricane Katrina. Working with a disaster relief agency in Louisiana, the people of Dublin will be putting together Health Kits for distribution to affected peoples. "So many people want to do something...anything...to help." said Pat Leatherwood of First National Bank. "It's in our nature to care for others. All we are doing is helping to provide that opportunity to the good people here in Dublin." ..
OAKLAND / Churches plan rally for hurricane funds September 05, 2005|By Glen Martin articles.sfgate.com
"Oakland churches are planning an ecumenical rally and prayer meeting from noon to 3 p.m. Saturday at the Arena in Oakland to raise funds for Hurricane Katrina's victims.
"We will come together not to mourn but to celebrate rebuilding and restoring," said Dr. J. Alfred Smith Sr., the senior pastor of Allen Temple, a major East Oakland church.
Smith and Bishop Bob Jackson of Acts Full Gospel Church, another large East Oakland congregation, are leading the event, called "Oakland United in Love."

The Real Lord's Prayer - Ministry Videos


GLOBAL-Multicultural


"This is really an hour for the church in Japan as well as for brothers and sisters in Christ across the globe to pray and work together," said Preston Parrish, Executive Vice President of Ministry at the Billy Graham Evangelistic Association. "It's a time to demonstrate the love and hope of Jesus Christ." That love and hope will be delivered in many different ways. Most pressing, the physical need in Japan is great and BGEA, along with Samaritan's Purse, is responding by providing food, water, blankets and medical supplies. Already, BGEA has sent $200,000 to get relief efforts going.....

-Doctrinal Issues

A Church Divided Over Leaders-1 Corinthians 1

" 10 I appeal to you, brothers and sisters,[a] in the name of our Lord Jesus Christ, that all of you agree with one another in what you say and that there be no divisions among you, but that you be perfectly united in mind and thought. 11 My brothers and sisters, some from Chloe's household have informed me that there are quarrels among you. 12 What I mean is this: One of you says, "I follow Paul"; another, "I follow Apollos"; another, "I follow Cephas[b]"; still another, "I follow Christ."

13 Is Christ divided? Was Paul crucified for you? Were you baptized in the name of Paul? 14 I thank God that I did not baptize any of you except Crispus and Gaius, 15 so no one can say that you were baptized in my name. 16 (Yes, I also baptized the household of Stephanas; beyond that, I don't remember if I baptized anyone else.) 17 For Christ did not send me to baptize, but to preach the gospel—not with wisdom and eloquence, lest the cross of Christ be emptied of its power....

"49 "Master," said John, "we saw someone driving out demons in your name and we tried to stop him, because he is not one of us."
50 "Do not stop him," Jesus said, "for whoever is not against you is for you." "-Luke 9
Thank you for visiting GoodnewsEverybody.com! Please feel free to e-mail me (Sal) at info@goodnewseverybody.com on any comments, suggestions (e.g. any new websites),complaints, or anytype of feedback to improve this website or leave a comment on my blog



seekfind.org


*"...Seek and You'll Find..."- Matthew 7:7
---
Return to GoodNews Everybody: Christian Life Homepage
This Page is Dedicated to: